Boca Grande Private Charter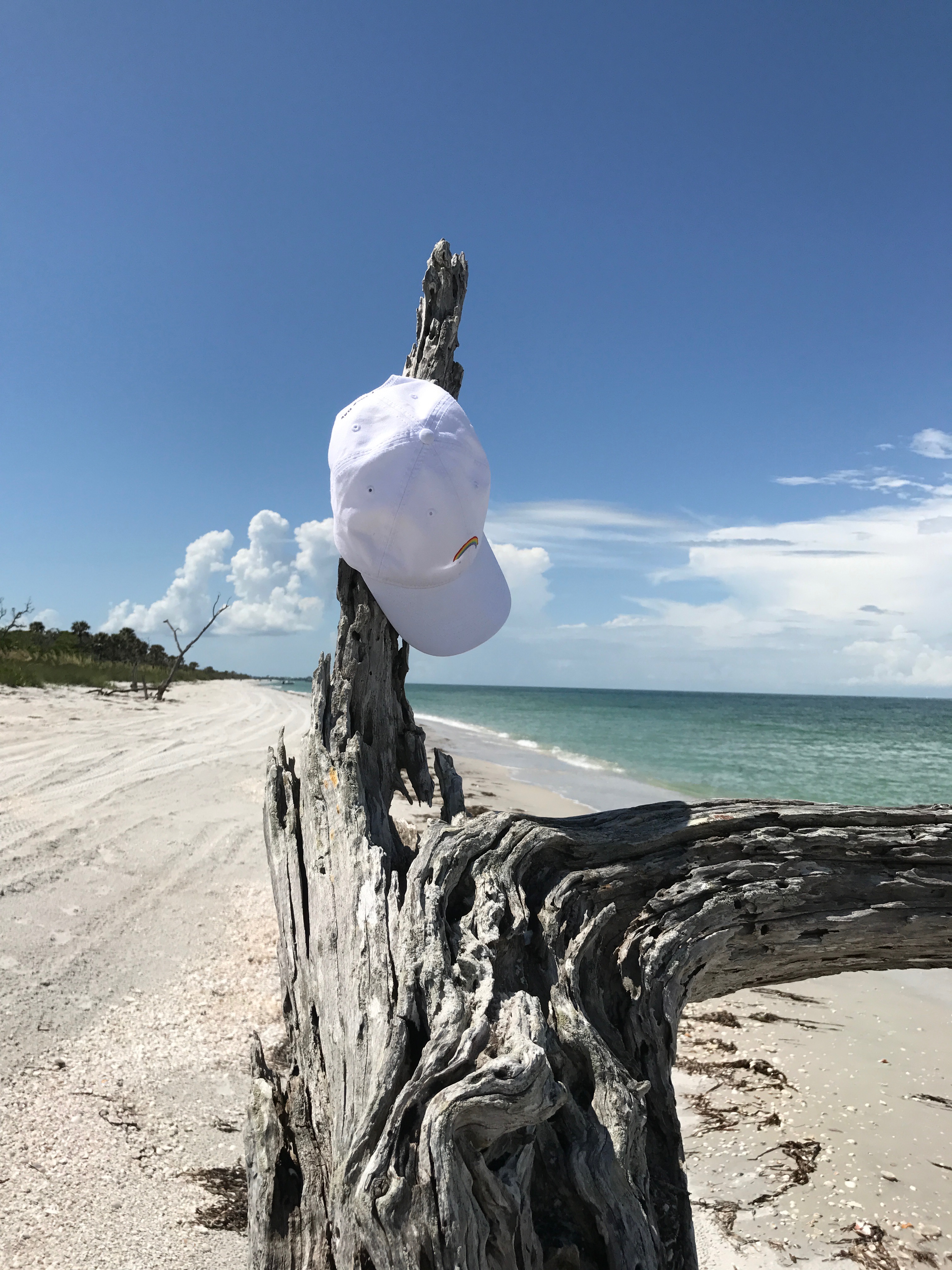 The absolute best way to experience Boca Grande, Charlotte Harbor and the surrounding waters is to hire a Boca Grande private charter boat.  Here at Experience Boca Grande, we have a few suggestions depending on your desired experience.  We know some people like to hire a fishing guide, while others are looking more for sightseeing, tours and barrier island outings.  No mater what, we've got you covered.  Most of the recommendations below come with first hand knowledge of the experience, Captain, boat and customer service.
Sightseeing, Tours & Custom Charters
Most all Captains and charters can take you on sightseeing tours.  We would suggest that if you are more interested in sightseeing, going to a secluded beach or island hopping for breakfast, lunch or dinner, you choose an a Captain and boat that specializes in those activities.  If your party is six (6) persons or less, Lady Grey Charters is a great option. Captain Roger Chapin is extremely knowledgeable and the boat, The Lady Grey, is first class.  The boat is 30 foot Jupiter center console that is extremely comfortable and provides plenty of shade and protection from the elements.  Lady Grey Charters specializes in custom tours including shelling at Cayo Costa; breakfast, lunch and dinner cruises to Cabbage Key, Tarpon Lodge or the Collier Inn on Useppa; and or course sunrise and sunset cruises.  Simply put there is no better way to experience and explore the real Boca Grande than by getting out on the water.
If you are organizing larger group, corporate outing or maybe hosting a birthday or wedding party with more than 6 passengers, you should look to one of the larger charter outfits in the area.  Captiva Cruises and Tropic Star and two such outfits.  Both offer standard tours, but each will also offer custom tours to fit your needs.  Drop us a line at Info@ExperienceBocaGrande.com and we will be happy recommend one fo the charter companies or maybe a few individual captains depending on your needs and budget.
Boca Grande Fishing Guides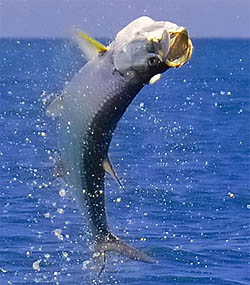 There are dozens and dozens of quality fishing guides in Boca Grande.  The Boca Grande Fishing Guides Association, the Boca Grande Chamber and Gasparilla Outfitters are all good resources for finding a fishing guide or Boca Grande private charter.  However, at Experience Boca Grande we recommend several guides whom we have "first hand" knowledge of their operations, vessels and local knowledge.
Capt. Phil Dugger with PodzillaCharters is a SW Florida native and offers guide services from two boats.  For back country inshore fishing you will board his 21 foot custom Shallow Sport, and for tarpon fishing off the beach, his 24 foot custom Morgan (featured in Florida Sportsman magazine) will keep you comfortable while putting you on the fish!  Capt. Roger Gibson (941/457-0509) is a longtime Boca Grande guide.  He fishes from a 24 foot Avenger that is comfortable and provides some shade.  He specializes in all types of fishing, including snook, redfish, tarpon and permit.  Capt. Mark Becton with "FishOn Charters" is another great option.  He offers his services from a traditional "flats boat" that offers great advantages for fishing, especially for fly fishing enthusiasts targeting tarpon, redfish and snook. Capt. Marty Scott of Fast Lane Charters is always dialed in on "what's biting".  He also fishes from an Avenger bay boat.  Because of their reputation, these guides are busy year-round.  Contact them in advance.  If you have a special request or would like more information on hiring a guide, drop us a email at Info@ExperienceBocaGrande.com and we'll be happy to offer a few additional suggestions.
Fishing, sightseeing, and more…
If you are looking for the best of both worlds for some fishing and sightseeing, Lady Grey Charters offers more "family" fishing, targeting "near-shore" species such as grouper, snapper, sharks and more.  Fun, casual and comfortable fishing for kids and spouses.  Or if just want to fish for a few hours some then do some sightseeing, beach or lunch options, the Lady Grey is a great option.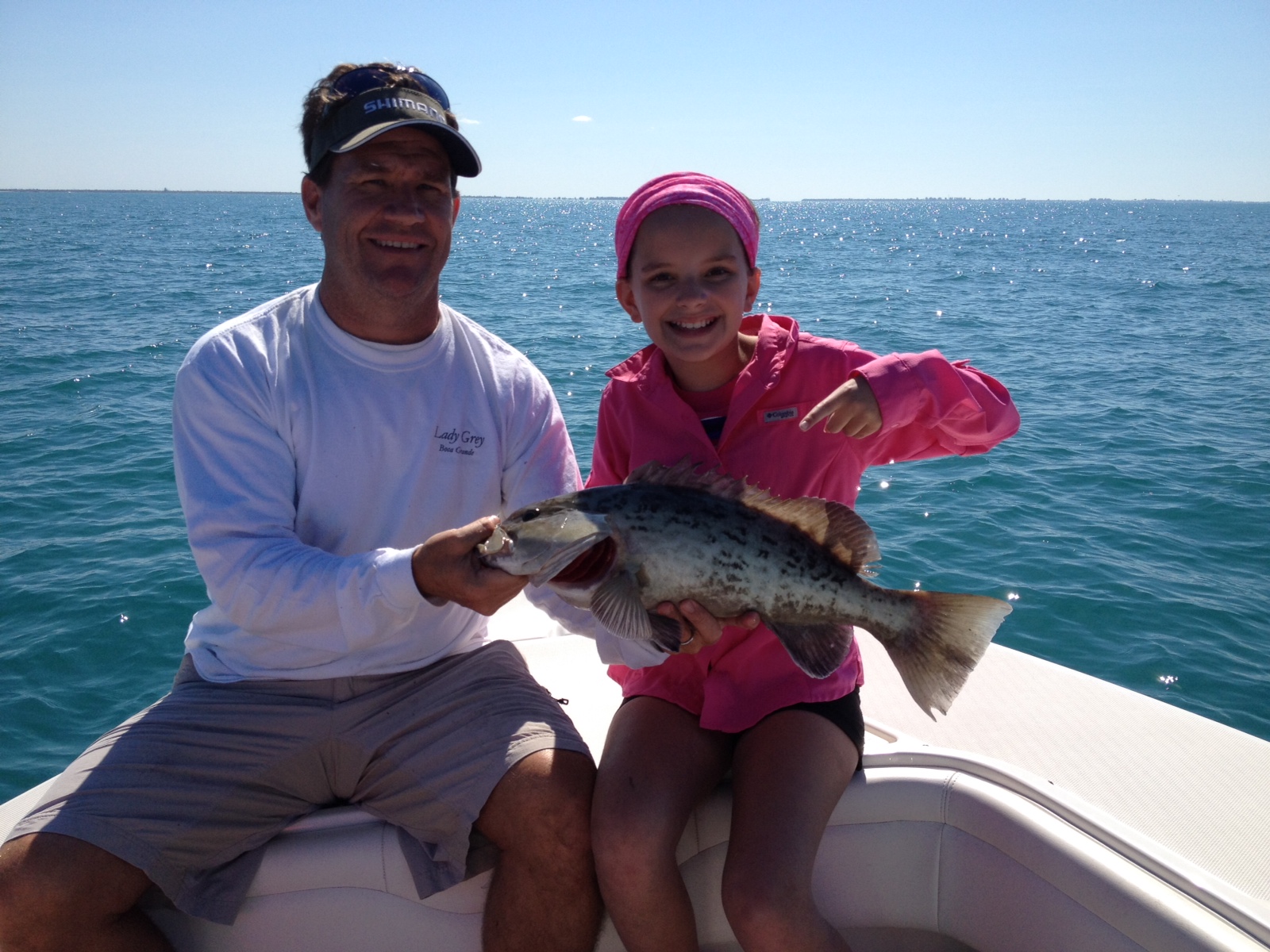 Regardless of your desired experience, be sure to communicate that directly with your Captain both before and the day of your Boca Grande Private Charter.  While you may want to target a specific species of fish or have your heart set on a picnic lunch on Cayo Costa, weather, season and "what's biting" can sometimes change your mind.
No matter the fishing or the weather, getting out on the water is a "must do" if visiting Boca Grande.  So, contact a Captain or ExpBG and start to plan your trip today!