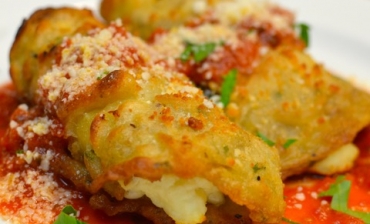 Scarpa's Coastal is Boca Grande's newest restaurant.  Located in the old "Theatre Building" in the Downtown Village, this seaside italian restaurant is not to be missed.  Owned and operated by Chef Glenn Scarpa and his wife Ashley, Scarpa's Coastal "draws inspirations from the past while looking forward towards Florida's coast."
Expect "italian classics" with an emphasis on fresh homemade pastas and locally caught seafood.  Some specials already have included:  Squid ink Linguini with Grouper Medallions in Champagne, Shallot and Lobster Sauce; Blackened Red Snapper with Pineapple and Kimi Salsa; Sea Scallops with a Chardonnay Lemon Basil Reduction over Squid Ink Linguini and Crab Cakes.  A full menu is located on their website as well as contact and reservations.  Or of course you can call direct for reservation at 941/964-0806.
Not Your Typical Start Up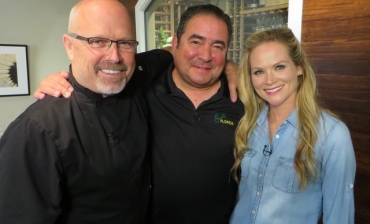 Glenn and Ashley are longtime visitors to Boca Grande and currently own and operate a sister restaurant, Scarpa's Italian in Lakeland.  In fact, this restaurant was recently featured on Emeril's television show on the Food Network and Cooking channel.  The show was called "Emeril's Florida", and Scarpa's was highlighted as one of states best restaurants and "hidden gems".  You can expect the same attention to detail and wonderful dishes at Scarpa's Coastal in Boca Grande.
Location Location Location
Scarpa's Coastal is a wonderful addition to what is already a fantastic culinary scene in Boca Grande.  The space, formerly, PJs SeaGrille in the center of Downtown Boca Grande, has been updated with a fresh look.  The signature fish tank in the center of the restaurant and bar will remain and is always a favorite for kids and patrons.  Dinner service is available at the bar.
Call today to make your reservation today at 941/964-0806.  You can also follow Scarpa's Coastal on Instagram for a sneak peak of some of the delicious dished planned.