Boca Grande Art is a wonderful way to stay connected to the island at all times no matter where you call home.  The island provides amazing backdrops for artists and photographers including historic lighthouses, amazing sunsets, unique wildlife, beautiful flora and more.  Whether you call Boca Grande home or are just visiting, adding island scenery and paintings or photographs to your wall can provide much needed relaxation and tranquility as it transports you back to paradise.
Boca Grande Art
One the most photographed and painted subjects is Boca Grande's historic Gasparilla Island Lighthouse.  The lighthouse was recently restored with a multimillion dollar renovation that allows visitors to sign up through the Barrier Island Parks Society (BIPs) to climb the lighthouse for amazing views.  Today, just as it has for several decades, the lighthouse is an amazing subject for area artists.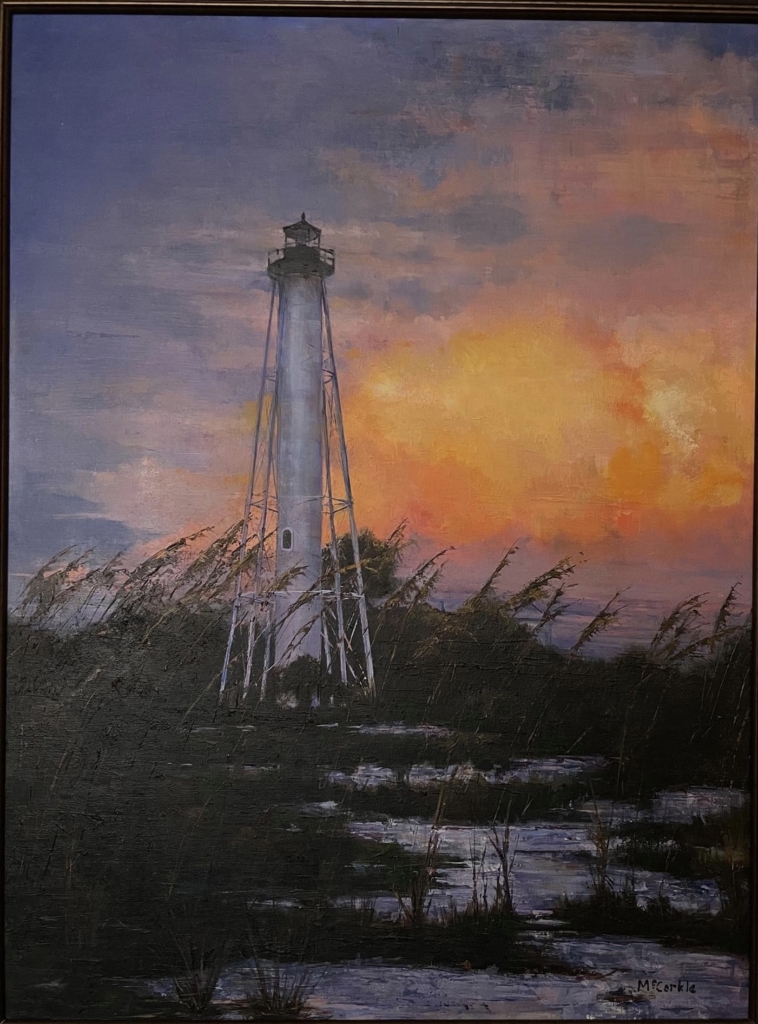 Tarpon, Redfish and more…
Of course if you're considering Boca Grande art, the most iconic fish of Boca Grande is the famous Tarpon, known as the "Silver King" to fishing enthusiasts from around the world.  Boca Grande is known as the "Tarpon Fishing Capital of the World" in the Summer months from April to July.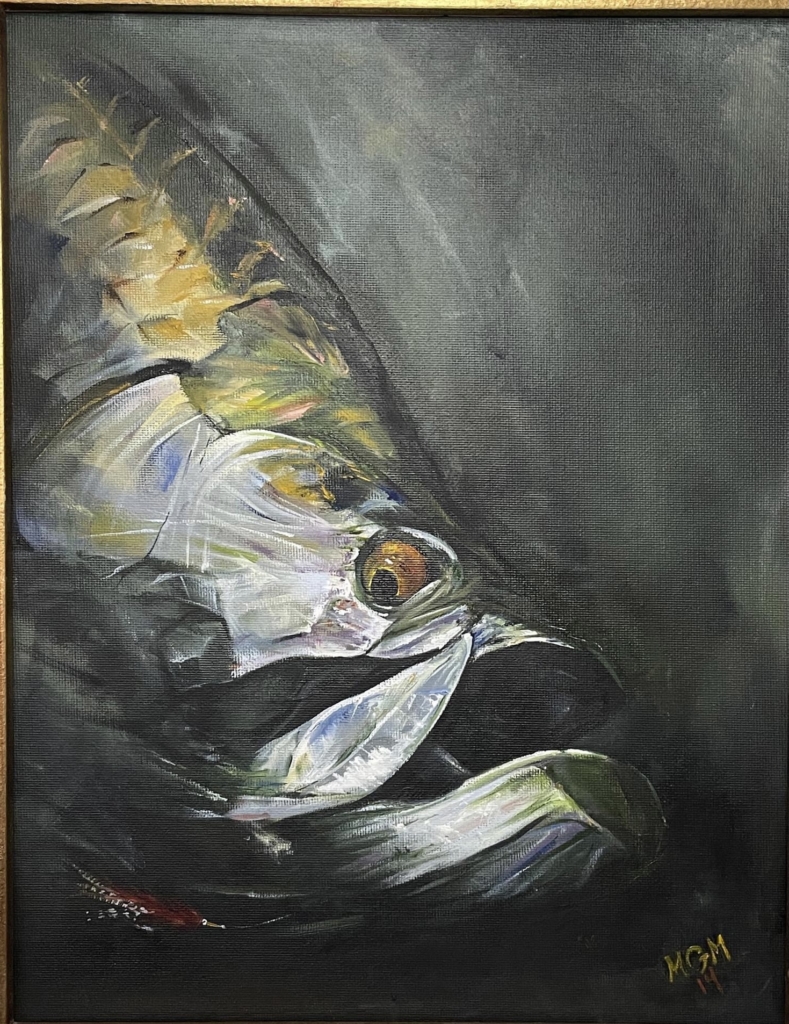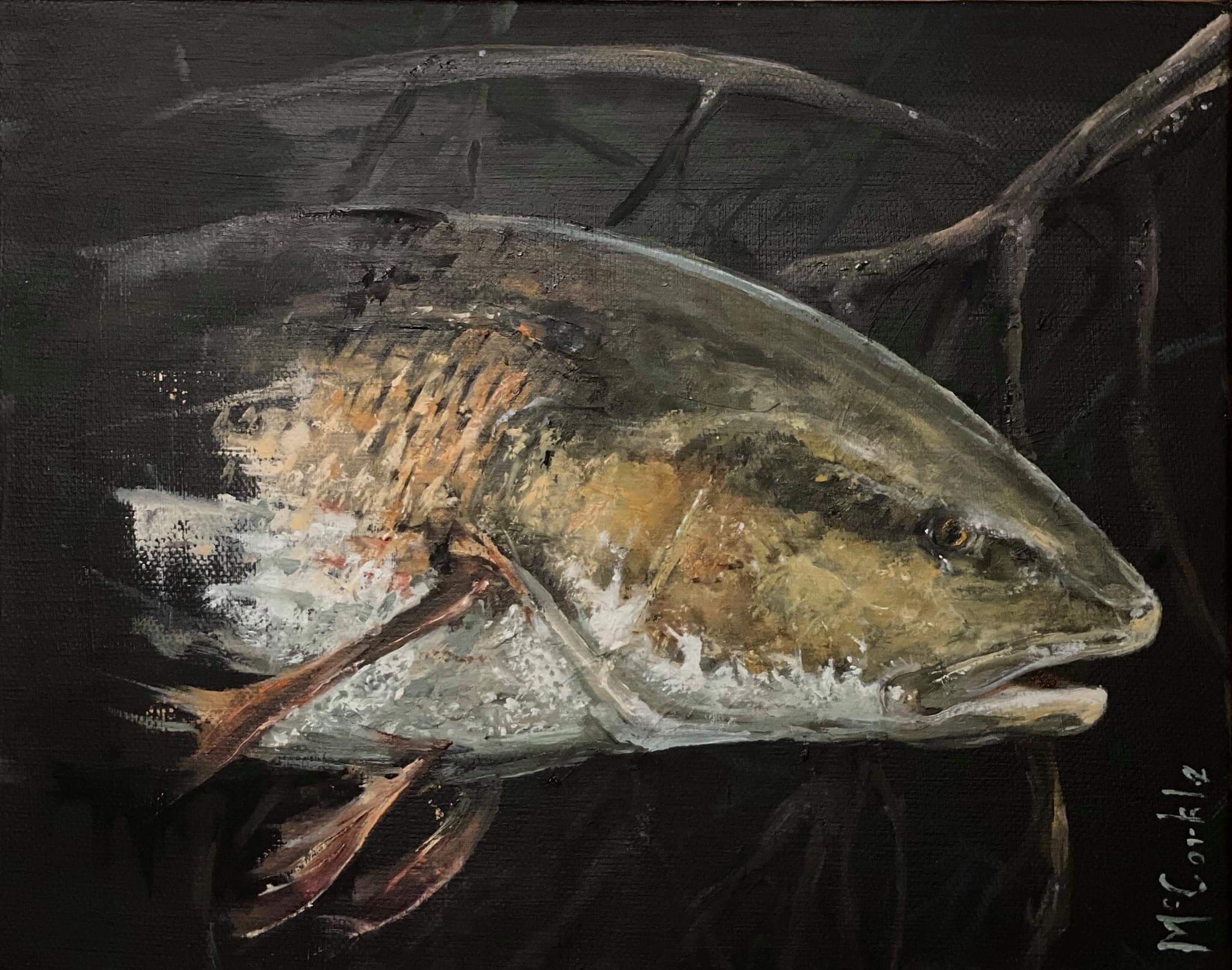 If you are interested in purchasing unique Boca Grande artwork, drop us a line at Info@ExperienceBocaGrande.com.  We can recommend direction on sought after artwork, put you in touch in area artists and provide pricing on the artwork including in this article!
Note:  The paintings in this article are by Florida Native Mike McCorkle, a longtime Boca Grande visitor and avid outdoorsman.  The work highlighted here can be purchased as "giclees" on canvas and delivered anywhere.  Prices range from $130 to $230 depending on sizes and artwork.  For more information or to get in touch with the artist drop us an email at: Info@ExperienceBocaGrande.com