This year's Boca Grande Banyan Street Truck Shows will feature India Hicks Lifestyle Collection and more…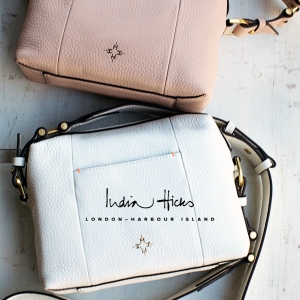 On Thursday, March 8th and Friday, March 9th, a Boca Grande Truck Show will occur at the Crownshield Community House on Boca Grande, Florida.  Located at 240 Banyan Street, the trunk show will be open from 10 a.m. till 5 p.m.  Admission is free to the public.
The Boca Grande Banyan Street Truck show will feature several amazing vendors, including for the very first time, the India Hicks Lifestyle Collection, as well as Eleanor Duffy Coats, Charleston Shoes, PK Collection, The Calvert Collection, LSC Estate Jewelry, French Atelier and other vendors.
"We are so looking forward to showcasing at the Boca Grande Trunk Show this year", said Susan Chapin, India Hicks Florida Ambassador and Boca Grande resident.  "All of the vendors this year are incredible and of course I'm excited to do a little shopping of my own!"
If you want a "sneak preview" or a jump start on your shopping for the Boca Grande Trunk Show, you can visit a few vendor websites here simply by clicking on each name below:  India Hicks Lifestyle Collection, PK Collection, Charleston Show Company and Eleanor Duffy Coats.  The Boca Grande Banyan Street Trunk Show is an annual series of trunk shows held each year at the Crownshield Community House during the "season" on Boca Grande, a barrier island in Southwest Florida, south of Sarasota and north of Ft. Myers.  Organizers Cici Ives and Mary O'Bannon have made the series an island tradition over the years, each year bringing top quality vendors who showcase the latest in fashion, interior design, antiques, home goods and more!
Make a weekend out of it!
"I would encourage anyone looking to attend the trunk show to consider an overnight trip to Boca Grande," continued Chapin.  "Aside from the show, there is so much to see in Boca Grande, including amazing sites like the Boca Grande Lighthouses and amazing restaurants including The Temptation, PJs Sea Grille, The Pink Elephant and the elegant main dining room at the Gasparilla Inn."
For more information on future trunk shows, current vendors or for recommendations for your trip to Boca Grande including accommodations, restaurants, or things to do, simply email Info@ExperienceBocaGrande.com with any questions or inquiries.