Boca Grande Drone Footage
Want to be the first to see our new Boca Grande drone footage?  Enjoy this video highlighting Boca Grande's rich history, amazing weather, sunrises, sunsets, dining, shopping, waterfront living and all-around beauty.
Boca Grande's Rich History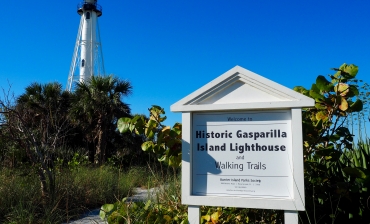 Discovered in modern history in the early 1900s with the linking by the rail road, Boca Grande is a remote island that is rich with history.  What other island do you know that boasts two historic lighthouses?  Or a former rail line, that today is one of the most successful and beautiful "rails to trails" projects in the United States?
Amazing Light Shows
Boca Grande and Florida's west coast is known for amazing sunsets.  But did you know the sunrise over Charlotte Harbor can be just as, if not more, beautiful?  Island residents and frequent visitors know you can gather on one side of the island to see the sunrise over the immense harbor, then, end your day at the beach or terminus of any street for an always spectacular and always different sunset.
Places to Still Get Away
Local and long-time visitors to Boca Grande know the best places to still get away from it all.  A boat ride to Cayo Costa can often result in an entire beach to yourself.  Hiring a guide for a fishing trip in the mangrove maze that is Charlotte Harbor will have you wondering if you could find your way home?  And of course you can always find a secluded beach or launch a paddle board on the Boca Grande bayou.  You just need to know where to look!  And if you can't make it there, our Boca Grande drone footage is the next best thing!
5 Star Dining and Shopping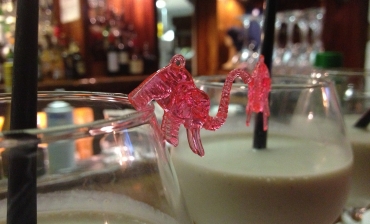 Everyone has their favorite dining options in Boca Grande.  Old time favorites like The Pink Elephant and The Temptation and recent additions with amazing pedigrees like Scarpa's Coastal.  Of course you can always go casual at Miller's Dockside or Southbeach Bar & Grill.  And if shopping is on your list, anything you need can be found in the Downtown Village.  From fishing and outdoor gear at Gasparilla Outfitters to island color dresses and swimsuits at The Palm On Park, A Lilly Pulitzer Signature Store.  And don't overlook the local hardware store (ok, not your typical hardware store), The Barnichol, for everyday needs, beach gear and top of the line fishing tackle, coolers and sunglasses.
Experience Boca Grande
Regardless of when you visit or why you visit Boca Grande, you should make the most out of your experience!  Whether you are planning a wedding, corporate event, looking to hire a fishing guide, seeking restaurant recommendations or need the right hotel accommodations, ExperienceBocaGrande.com has you covered.  Follow us on Facebook and Instagram.  #ExperienceBocaGrande