Boca Grande shelling is some of the best in the world.  In fact, the entire southwest coast of Florida from Tampa south to the Ten Thousand Islands is a wonderland for shell-seekers.  Boca Grande and the barrier islands of the greater Charlotte Harbor area are easily accessible, but not overrun with too many residents or visitors due to the low density of hotels or resorts in the area.
Barrier Island Shelling
While shelling is great on most islands that are accessible by car – like Gasparilla, Captiva-Sanibel, Manasota Key or Englewood Beach – the best Boca Grande shelling occurs on those barrier islands only accessible by boat.  The less people traffic, typically the better shelling.  Of course if you don't have a boat, there are several public beach access points for Boca Grande shelling.  Choose one that is more remote and plan to walk away from the public access to find hidden jewels before anyone else!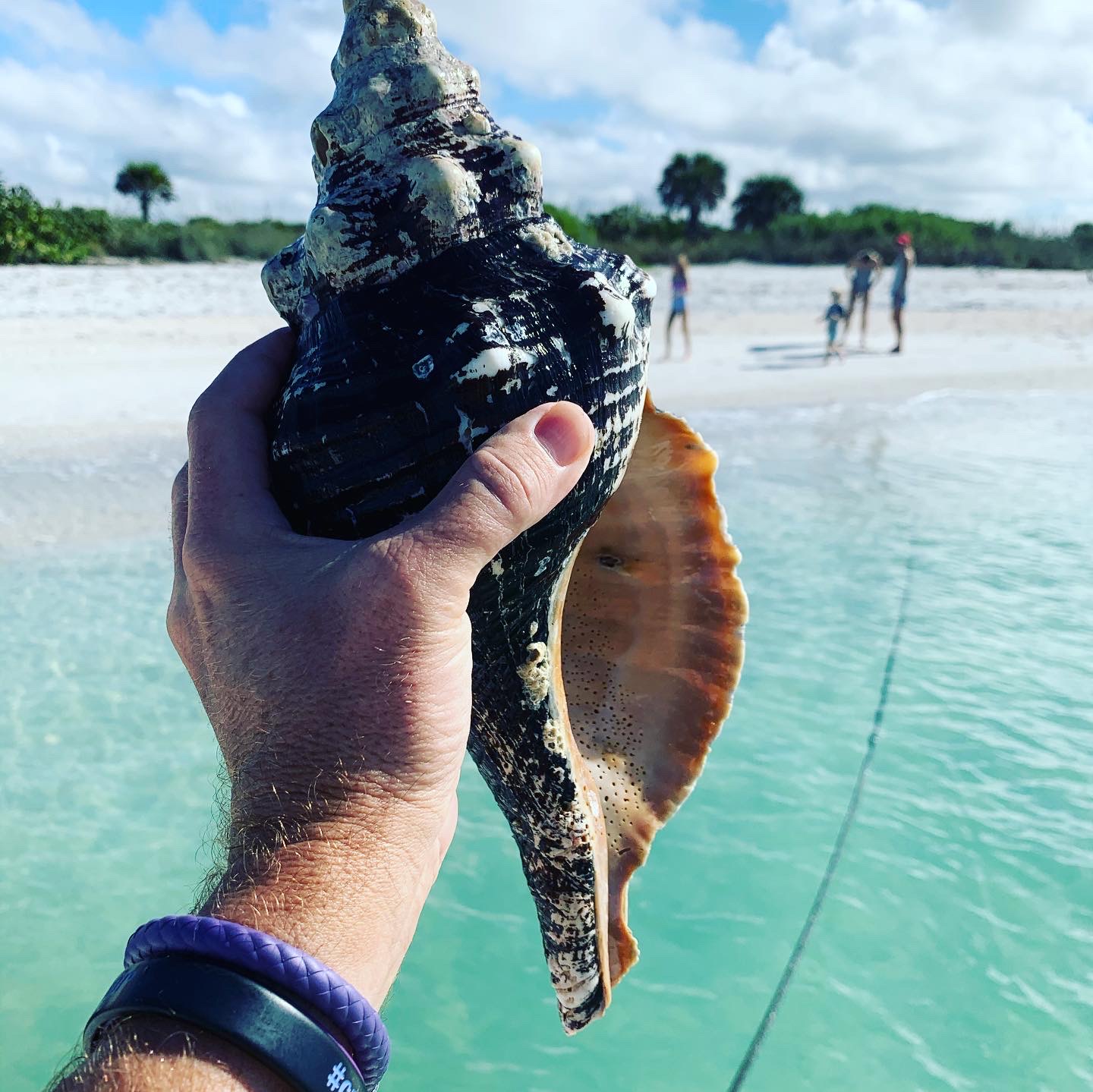 Cayo Costa Shelling
Cayo Costa is one island south of Boca Grande and only accessible by boat.  In addition, the island was purchased by the State of Florida as a state park decades ago.  Almost the size of Boca Grande and Gasparilla Island, Cayo Costa has miles of coastline and shallow clear waters ideal for shelling.  The best way to get to Cayo Costa is to hire a charter captain familiar with the island, tides, best shelling spots, anchor locations and access points.   (Photo below courtesy of Lady Grey Charters.)
Best Boca Grande Shelling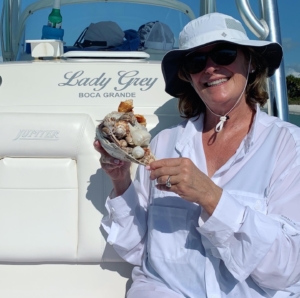 Typically the best shelling occurs on a falling tide after a day or two of west winds.  Add "weekday" excursion and your chances of finding new shells increase dramatically.  Of course, if the water is clear, you can always go snorkeling in the shallows and sandbar areas to increase your chances even more for an amazing discovery.  Wind direction can impact ability for anchoring near the best beaches on Cayo Costa if too strong of a west wind.  However, there are other access points to Cayo Costa that are sheltered.  The local knowledge of a charter captain will greatly increase your chances of an awesome day shelling.  Not only that, it will save you time and help avoid stressful situations with sandbars, falling tides, rough sees and anchoring.
Make a Day of Boca Grande Shelling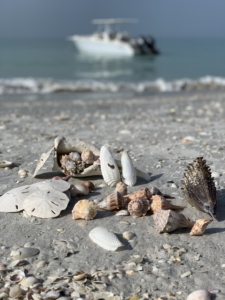 Best advice for a day of Boca Grande shelling?  Go early.  Pick a weekday if you can!  If the Gulf of Mexico has been rough, but you can get to secluded beach…go!  You will be rewarded before any additional people show up or even before the turtle patrol on Cayo Costa.  Hire a captain familiar with your goals and objectives.  Make sure you have some shade on the boat. Bring a bag, net or bucket for your bounty.  Take lunch with you or stop by Cabbage Key after a few hours of shelling and swimming.  And most of of all, have fun!