Have you always wanted to climb the Boca Grande Lighthouse?  Well now you can!  The Boca Grande Lighthouse, which was recently restored with a $1.8 million renovation is a "must visit"!  The newly restored lighthouse is magnificent and the new light is truly a piece of art!  After decades of decay from rust and weather, the historic landmark finally received a much needed facelift in 2018.  Led by the Barrier Islands Parks Society and supported by local residents, the Boca Grande Lighthouse is better than ever.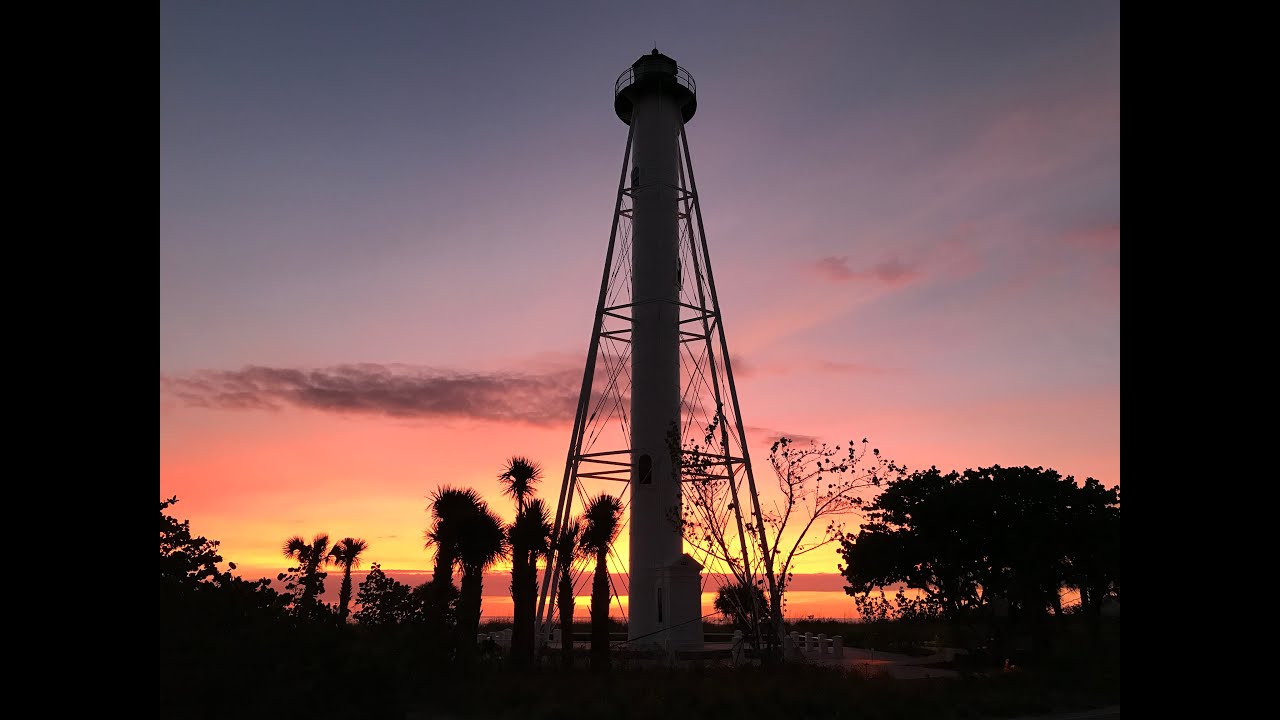 Climb the Boca Grande Lighthouse Reservations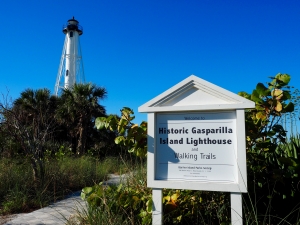 You can sign up here for the next climb for the Boca Grande Lighthouse for climbs that are scheduled throughout the year.  Of course climbs are scheduled and special opportunities are available year-round offered by and hosted by "BIPS", the Barrier Island Parks Society.   From the top of the lighthouse, you can see the entire island, as well as downtown, Charlotte Harbor and Cayo Costa.  Amazing views of of island homes and large tracts of undeveloped real estate that serve as a permanent park near the Boca Bay neighborhood.  There is no doubt that the view from the top is the best view on Boca Grande!  But before you get there, you must climb 134 steps and 12 ladder steps at the very end.  But the views are well worth the effort!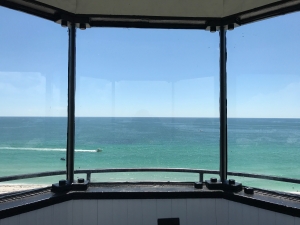 History of the Gasparilla Island Lighthouse
There are actually two lighthouses on Boca Grande.  And both should be visited.  However the "Gasparilla Island Lighthouse" is the one you can "book a climb"  Also know as the "Range Light" to some, the Gasparilla Island Lighthouse was originally shipped to Florida in 1921 and reassembled and installed on Gasparilla Island in 1927.  The lighthouse is a 105 foot steel skeleton tower and has a cylindrical tower that supports the lantern.  The lighthouse itself sits on 7.4 acres of beachfront property owned by the State of Florida.  Parking, bathrooms and beach access is also available for visitors.
ExpBG Pro Tip:  Parking can get full on busy weekends, so plan to arrive early or have alternate plan to explore other parts of the island incase the lot is full.  Additional parking is available at the Wheeler Street Park, directly East from the lighthouse at the end of the street.  For more information visit Barrier Island Parks Society, Inc.
If you are looking for hotels, excursions, tips on the right fishing guide, or beaching or boating opportunities during your stay or visit, simply email us at Info@ExperienceBocaGrande.com  We will be more than happy to help. #ExperienceBocaGrande