A wonderful Blog by recent and frequent Boca Grande visitor, Mary Teresa – I have been visiting Gasparilla Island and the little town of Boca Grande for over thirty years. The island is a special place for me because my family has a home on the Island and I married my husband there in Our Lady of Mercy Catholic Church. There are so many wonderful things to do in Boca Grande that I wanted to post about it a perfect Boca Grande Weekend.
Day One: Perfect Boca Grande Weekend
Fly into Fort Myers and rent a car or get a taxi to the island. It is about one and a half hours from Regional Southwest Airport in Fort Myers to Boca Grande. Pay your bridge toll and head across the causeway and get your first glimpse of the island. I love to smell the fresh gulf breeze as I cross the bridge.
There are several places to stay, whether a hotel or rental unit.  We were fortunate to utilize a rental unit through Gulf Coast International Properties.  You can swing by on your way into town to pick up your keys!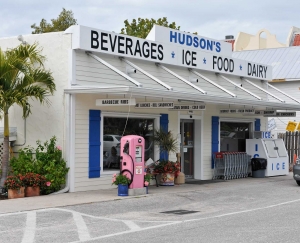 Because the grocery store closes early, I recommend that you go straight to Hudson's to pick up provisions for your weekend, They have everything you will need from produce to fresh meats and fish to refreshments.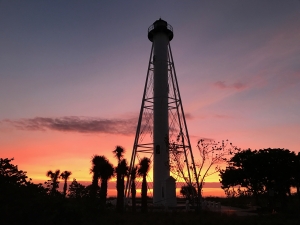 One of the best ways to get around the island is by golf cart. You can have a cart delivered to your home by one of several companies. The cart path runs the entire length of the island and bikers and walkers also are welcome on the paved path.
Take a leisurely ride on your cart and admire all the beautiful homes along the way. If you are lucky, you will see some wildlife such as iguanas and gopher tortoises. Be sure and get a photo of the Range Light just south of town.
Wrap up your first day with cocktails and an amazing view of the sunset at South Beach. If you are hungry, try the conch fritters and fish tacos.
Day 2 Perfect Boca Grande Weekend
The Island is perfect for active lifestyles and offers many ways to fit in a workout. Rent bikes in town at Gasparilla Adventures and ride the entire length of the island. The fitness room at the Community Center offers cardio equipment as well as weights. It is a good spot if the weather is not desirable or if you just want to escape the heat and sun. One of my favorite workouts is yoga and I love Banyan Street Pilates and Yoga. They have classes in barre, Pilates, yoga and group cycle. Check their schedule to find a class that fits your schedule and interest.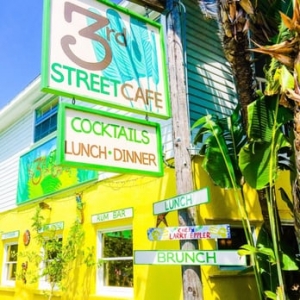 After a good workout, I like to have breakfast. There are many spots in Boca Grande that offer breakfast but my favorite is Third Street. If the weather is nice, dine on the patio in the secret garden. Try an omelet or a stack of pancakes and enjoy the people watching.
Gasparilla Island has some of the most beautiful beaches in Florida. There are a number of public beaches accessible by car on the island. No trip to Boca Grande is complete without a beach day. Pack a lunch at home or stop at Kappy's in downtown Boca Grande to pick up sandwiches, chips and brownies for lunch.
For dinner, you can visit Miller's Dockside. It is casual on the lower level and offers a nice view of the marina as well as big screen TVs for watching your favorite sport teams. I love the lobster tempura and the Harbor Salad.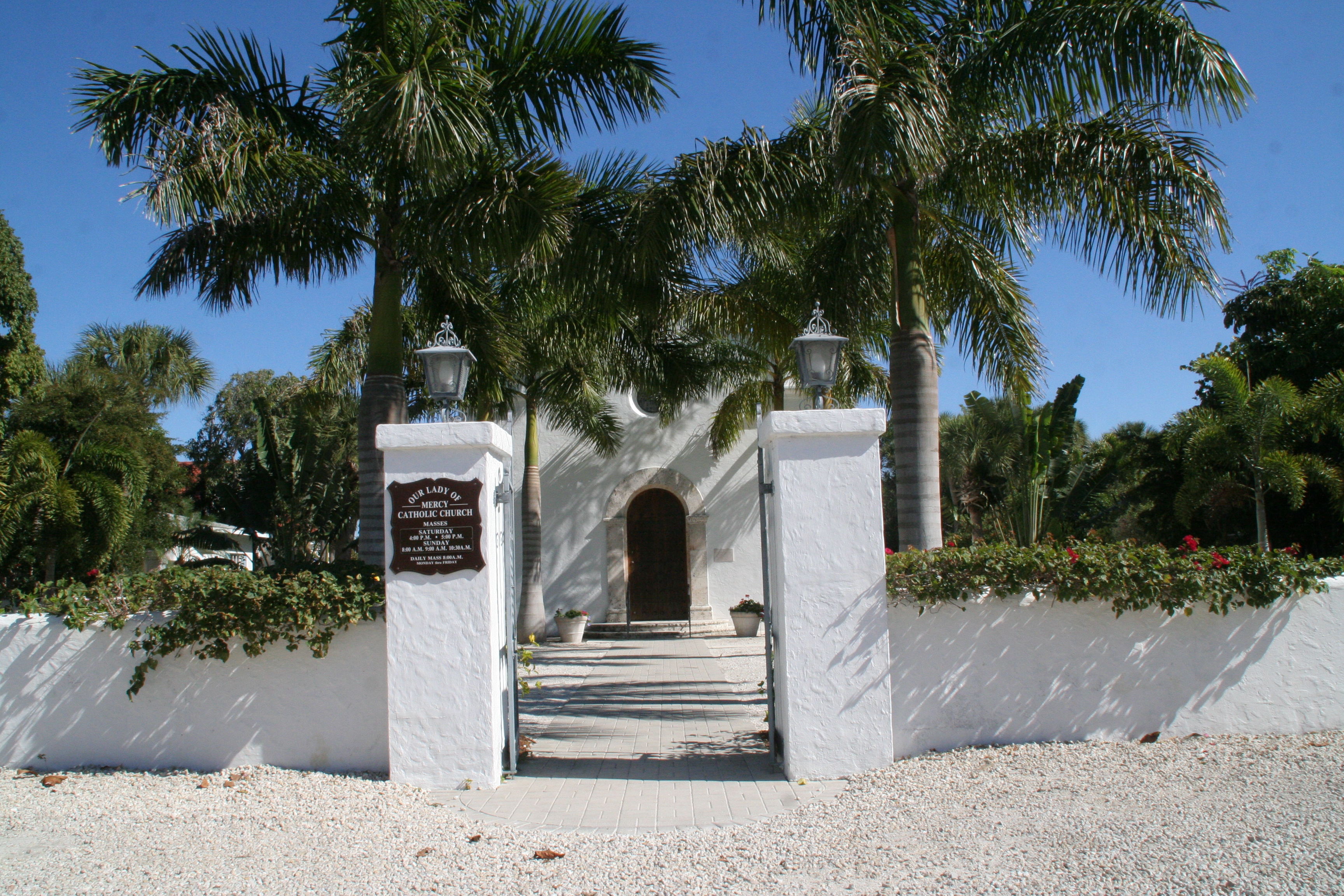 Day 3 Perfect Boca Grande Weekend
For me, Sunday starts with mass at Our Lady of Mercy chapel. It is a beautiful historic chapel on Park Avenue. After church, it is a family tradition to have brunch at the Pink Elephant. I like to sit on the patio and enjoy the view of the marina and the fresh air. If there's time, I take a long walk on the beach and say goodbye until next time.