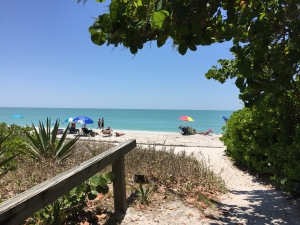 Boca Grande beaches offer island visitors some of the most beautiful scenery in all of Florida.  From public beaches with parking and restroom facilities to smaller more "off the beaten path" access beaches, you can find just the right Boca Grande beach for you. There are 14 Gulf of Mexico side beach locations, some as small as an overgrown walking path.
Boca Grande Beaches – with Facilities
Gasparilla State Park and the Barrier Island Parks Society operates four substantial beach access points on the island.  The park access points begin at the Range Lighthouse, just south of 5th street and includes additional points south terminating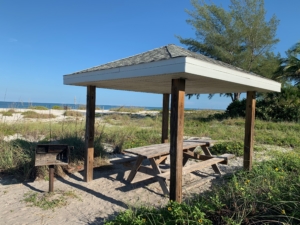 at the Port Boca Grande Lighthouse.  Each lighthouse park offer beach access that also include ample parking, restroom facilities, ADA access, fresh water showers, picnic tables, shade canopies and even grills.  While visiting, be sure to check out each historic lighthouse on the island.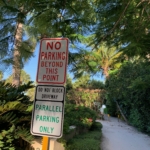 The two additional beach access point associated with the Gasparilla State Park offer parking and "walk over" ramps, but no facilities.  They are located approximately 1 1/4 mile south of the Range Lighthouse location with another access point located 1 1/2 miles from the Range Lighthouse.  The Port Boca Grande Lighthouse is approximately 2 miles south of the Range Lighthouse at 880 Belcher Road.
A brand new "beach access" point as been constructed at Fifth Street that includes marked parking and limited "temporary" restroom facilities.
Boca Grande Beaches – Off the Beaten Path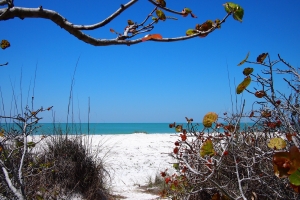 Several additional beach access points can be found on various Boca Grande streets from 19th Street south to First Street all located within about a mile of each other.  Keep in mind that parking is very limited and no facilities are offered.   Most of these options are best enjoyed early in the day or late in the afternoon, otherwise parking can be challenging.  Be sure not to block residential drives as these access points are found within residential neighborhoods.  ExpBG "Pro Tip":  Travel light and walk or use a golf cart to lessen parking problems.
Bayside Kayak Access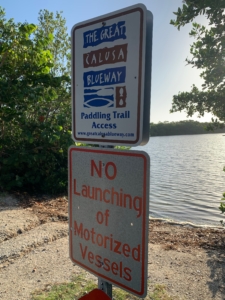 There is additional public access point on the "bay side" on 19th Street.  Parking is limited, but easy access to the water and Boca Grande Bayou for launching a kayak or paddle board.  Limited parking and no facilities.  ExpBg "Pro Tip":  Take a paddle board for sunrise!  Additionally, there is a small fishing pier open to the public on the Boca Grande bayou located near 1400 E. Railroad Avenue.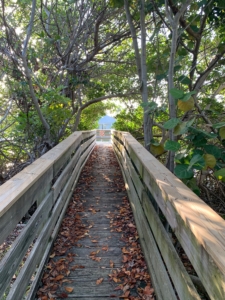 So whether you are visiting for the day or staying for the week, there are plenty of ways to enjoy the beaches of Boca Grande.  If staying on the island, but not on the beach, simply load up your golf cart with a few chairs, umbrella and cooler and find your spot.  At sunset each day, you will be among dozens of admirers at the end of any street on the Gulf.  And if you are lucky, you might catch the elusive "Green Flash"!
Boat Only Accessible Beaches – Destinations
If you are really looking for a secluded beach day, want to take your shelling excursion to the next level or want to go paddle boarding away from it all, consider visiting one the area's barrier islands only accessible by boat.  Cayo Costa is by far one of Florida's best beaches, known for seclusion, shelling and undisturbed natural habitat.  There are also numerous area sandbars and shoals where you can bring you own picnic, beach chair and umbrella.  Lady Grey Charters in Boca Grande specializes in custom charters to Cayo Costa, Cabbage Key, North Captiva, secret mangrove tunnels and deserted sandbars in the middle of the Gulf. If you want a paddle board tour, then Paddleboard Adventures has you covered.  They run guided SUP tours all around Boca Grande with plenty of wildlife sightings with great information on island history, flora and sea life!   with  If you're looking for something a little more budget friendly and you don't mind the trade-off of traveling with a larger group, Gasparilla Boat Tours offers pontoon rides to the Boca Grande "Sandbar" the area near the railroad trestle as you come over the bridge to Boca Grande.  Renting a boat, signing up for a tour or hiring your own charter captain will give you a whole new perspective on Boca Grande beaches.  Enjoy the some the photos below for beaches and secluded destinations only accessible by boat and certainly off the beaten path!