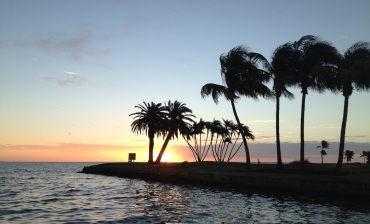 Renting a Boca Grande paddle board or kayak is easily the best way to enjoy nature around the island.  There are several outfitters that can rent and provide tours for paddle boarding and kayaking, including Paddleboard Adventures and SUPEnglewood to name a few.
When planning a Boca Grande paddle board tour or individual outing, know you can launch at several public beach or bayou access points.  You can explore the East side (Harbor) or West side (Gulf) of the island.  Wind, weather, tides and water clarity are all important factors to consider to maximize your adventure.
Wind and weather can add or detract from your experience greatly.  Ideally you target a day, time and location where the wind is minimal.  This will greatly enhance your experience, resulting in better water clarity, easier maneuverability and ultimately a safer tour.   ExpBG "Pro Tip":  Email us at Info@ExperienceBocaGrande.com so we can recommend the best place to explore based on wind, weather and tides.
See Nature – Boca Grande Paddle Board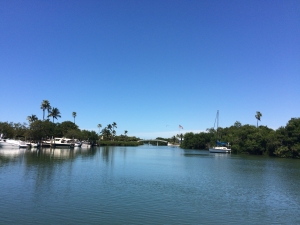 Charlotte Harbor, the shallow Gulf of Mexico and area mangrove islands provide ample opportunity to see wildlife up close.  While on your tour, you can expect to see manatees, dolphins and many different species of birds.  Early morning tours on the Boca Grande bayou will reward you with a sunrise over Charlotte Harbor and best opportunities to see wading birds fishing the shallows.  In the afternoon, weather and wind permitting, you can catch sunset on the Gulf side of the island.  Always wear water shoes due to oyster beds, rocks and shells if you fall or need to walk a shallow area.
Let us help make your experience the best it can be…
So whether you are going on a group tour, renting a board or exploring on your own, there are important factors to consider when planning your tour.  Let us provide some easy tips to make your Boca Grande paddle board or kayak experience the best it can be!  Email us at Info@ExperienceBocaGrande.com today.