Boca Grande is home to two very unique and popular trunk shows.  The Gasparilla Inn Trunk Show series as well as the Banyan Street Trunk Show. Both shows takes place January through April during the height of the Boca Grande season.  This year's series of shows and vendors are bigger and better than ever (be sure to check Gasparilla Inn site here for any last minute additions or changes).  This year's announced lineup at the Gasparilla Inn is as follows:
Jan 13th-15th – Jennifer Tyler Cashmere
Jan 20th-22th – Love Brand & Vanessa Heaney Jewellery
Jan 28th-30th – Daniella Ortiz & Susan Carson Silks
Feb 3th-5th – Indo Chic & Christy's Jewelry & Banniere Scarves
Feb 11th-13th – Susan Lister Locke Jewelry & Pearl By Lela Rose
Feb 18th-20th – Sarah Sharp Bags & MerriChase Jewelry & Buggy
Feb 25th-27th – ED.IT & Deborah De Gorter Jewelry & Crittenden Menswear
Mar 8th-10th – CMM Jewelry & Francis Valentine
Mar 11th-13th – Bella Tu & Janet Gregg Jewelry & Carrie Dunham Bags
Mar 15th-17th – Three Island & Bird Dog Bay & Sissy Yates Jewelry
Mar 19th-21st – Laura Parks Design & Le Soliel featuring Lola & La Plage & Fitzroy & Willa, Beau & Ro and Tiana, Vanessa Heaney Jewellry
Mar 22nd-24th – Rungolee & Meg Carter Jewelry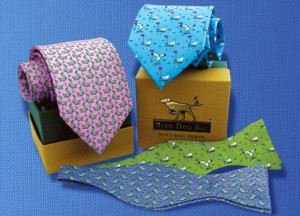 Mar 26th-28th – Walker & Wade & Tori Brown Bags & KEP Jewelry
Mar 28th-30th – Walker & Wade, KEP, Tori Bags
Apr 1st-3rd – Helga Wagner Jewelry & Aloha Marina & 120% Lino
Apr 7th-9th – Jennifer Tyler Cashmere
Apr 14th–16th – Daniella Ortiz & Oliphant
Banyan Street Trunk Show
The Banyan Street Trunk Show occurs at the Crownshield Community House on Boca Grande, Florida.  Located at 240 Banyan Street, the trunk show will be open from 10 a.m. till 5 p.m.  Admission is free to the public.
Vendors for 2022 include:
Feb 10 & 11th: AT Styles for Land or Sea, The Buru Bus, WW Collection, LSC Estate and Fine Jewelry, Boo Gemes, Charleston Show Company, PK Collection, Charlotte Kellogg.
Feb 24th & 25th: Ala von Auersperg, Freida Rothman Jewelry, Salon Bags, Radical Skincare, Hingham Square Needlepoint, Detail & Goods. Polished Coconut, Vanderbilt Gallery.
March 10 & 11th: Walton Street Stationers, Catchall Linens, Zwikker & Zacher Fine Jewelry, Romantic Room, Yalta, The Grove, Charleston Shoe Company
March 24 & 25th: Catch-All, Romantic Room, Charlotte Kellogg, Details & Goods, Lisa Hall Designs, Charleston Shoe, Barbara Arnett Cashmere.
March 26 & 27: Details and Goods, LSC Estate & Fine Jewelry, Lawrence Hall Handbags, Two Webster, Snappy Gator, Polished Coconut.
Make a weekend out of your visit to the trunk show.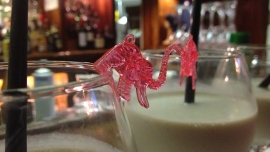 In addition to the Boca Grande Trunk Shows, any visitor should take advantage so many "thing to do" on island.  There is so much to see in Boca Grande, including amazing sites like the Boca Grande Lighthouses and amazing restaurants including The Temptation, Scarpa's Coastal, The Pink Elephant and the elegant main dining room at the Gasparilla Inn.
Island Hopping, Shelling and more…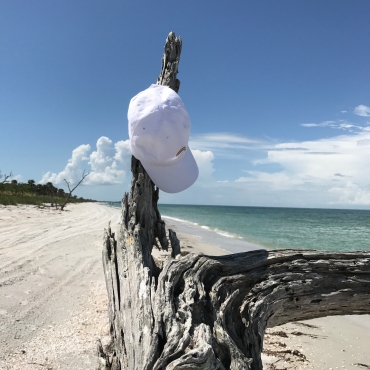 If you want to get out on the water and explore the barrier islands, do some island hopping to Cabbage Key or Cayo Costa, check out our article on Boca Grande by Boat for some great ideas for experiences and recommendations on local Charter Captains.
For more information on future trunk shows, current vendors or for recommendations from your trip to Boca Grande including accommodations, restaurants, or activities, simply email Info@ExperienceBocaGrande.com with any questions or inquiries.