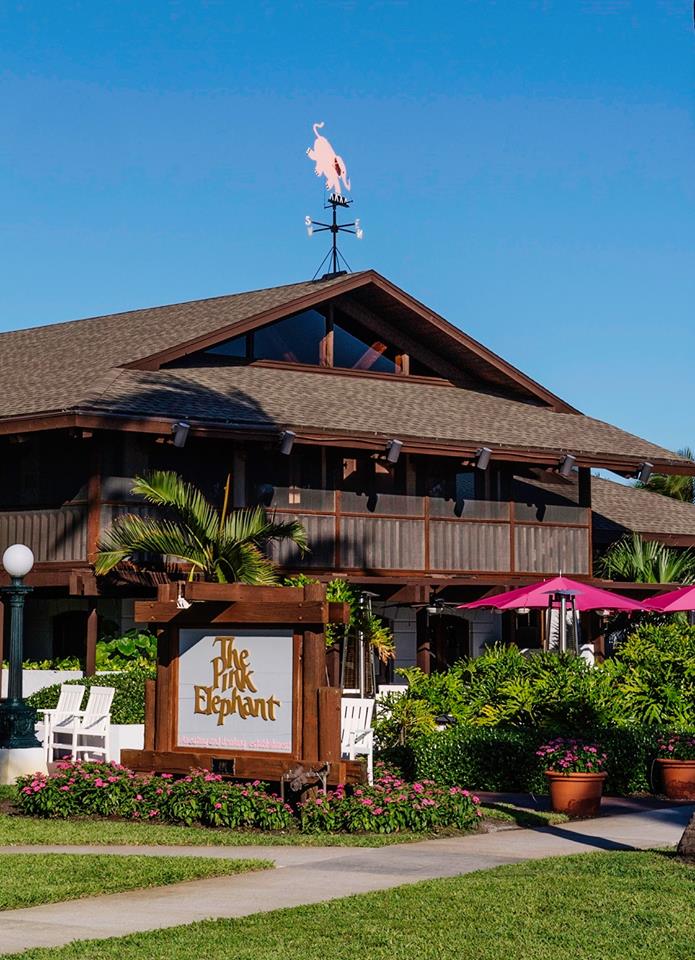 When considering Boca Grande restaurants, The Pink Elephant is an island tradition.  Located in a beautiful historic building across the street from the Boca Grande bayou, the atmosphere is conducive for any mood.  The Pink Elephant is owned and operated by the Gasparilla Inn and Club, so you can be sure of same level of quality and service with every visit.
The upstairs portion of The Pink Elephant offers a more upscale setting with linen table clothes and reservations accepted.  Menu items include traditional salads, seafood appetizers, steak, fish and chef compilations like Thai Curry Snapper & Mussels.
The "Pink"
Downstairs, known simply as "The Pink" is "first come, first serve" and tends to have a livelier crowd.  The tables are close together and the bar incorporated into the the main dining area, making for a casual feel.  Since the "fishing guide" docks are across the street, don't be surprised to see fishermen or women recounting their day on the water over a burger, barbecued beef brisket or seared tuna.   ExpBG "Pro Tip":  Put your name in at the Pink and walk across the street to the "guide docks" to see if anyone is cleaning their "catch of the day"?
If you are looking for Boca Grande restaurants that offer "bar side" dining, The Pink offers dinner service at the bar.  However, there are only a few seats and you may find thirsty patrons trying to slip bar orders over your shoulder.  Patio seating is also available.
Boca Grande Restaurants
For a perfect evening, catch the sunset on your golf cart tour at any number of public beach access points on the island, then hit "The Pink" for casual dinner on the patio.  Don't forget to purchase a "Pink Elephant" t-shirt or hat as a keepsake!
Lunch and dinner served.  Crowds can be an issue "in season", so arrive early or plan to wait if dining downstairs at The Pink on the weekend.  Reservations highly recommended for dining upstairs.