If you looking for a truly unique "destination wedding", a Boca Grande wedding should be at the top of your list.  Gasparilla Island and Boca Grande can provide everything you desire for that special day, whether planning a small and intimate gathering or a large and extravagant event.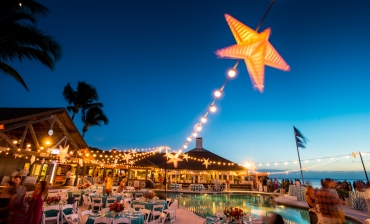 The best ways to find out if Boca Grande is the right wedding destination for you is to visit the island for yourself.  "I'm constantly amazed at the different themes, décor, and venues of weddings I shoot," says John Unrue, a professional photographer who has shot over 100 weddings on Boca Grande since 2000.  "Every bride and groom have their own vision for their special day and Boca Grande seems to provide endless opportunities to make that day truly unique and special."  
Boca Grande Wedding
Whether hundreds of RSVPs or a small gathering of friends and family, a Boca Grande wedding destination, will ensure more than enough activities for all guests to enjoy.  And, there are countless "things to do" including boating, fishing, lighthouse tours, paddle boarding, shopping or simply relaxing on the beach.  Unique rehearsal dinner options include a crab boil on the beach or hopping on a charter boat for dinner at Cabbage Key!
"The great thing about having a Boca Grande wedding are the unique opportunities for venues, receptions, rehearsal dinners, themes and guest activities," says Julianne Greenberg, an island wedding planner.  "The vision of the bride and groom, budget and time of season are all important considerations, especially as it relates to Boca Grande."
Places to Stay
There are several options for "places to stay".  The larger more traditional option is the Gasparilla Inn.  "The great thing about choosing the Gasparilla Inn are the options the hotel affords a wedding party", says Unrue.  "Their property provides access to additional venues for the actual ceremony or reception, including the Inn, golf course and beach club."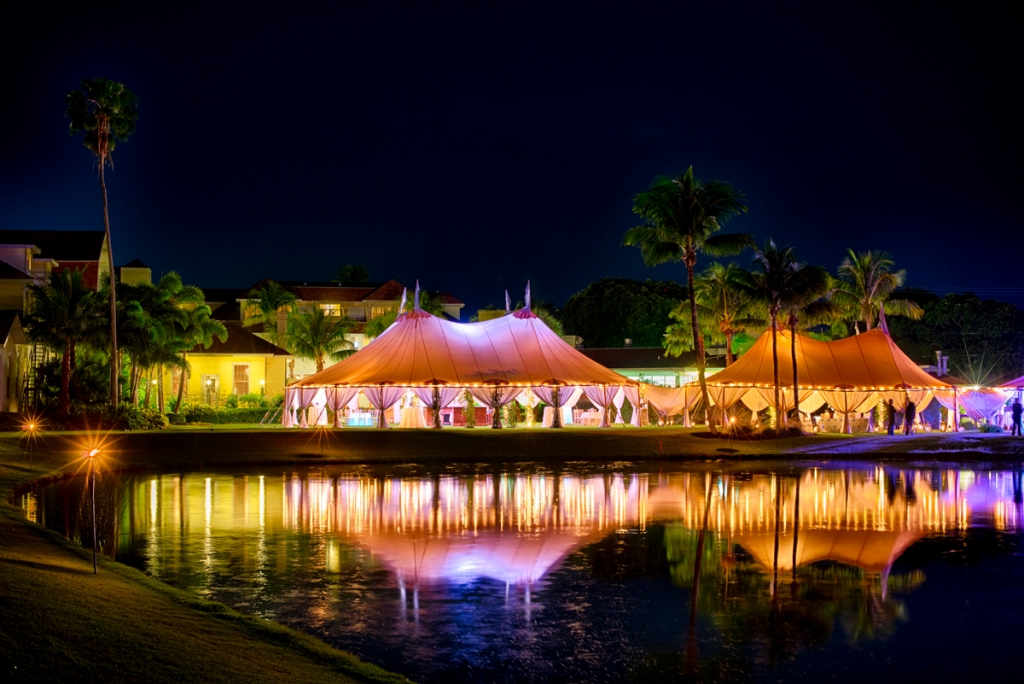 Traditional ceremony options are offered at the island churches.  There are several denominational churches on island including Our Lady of Mercy Catholic Church, St. Andrew's Episcopal, Lighthouse United Methodist and the First Baptist Church of Boca Grande.  And, each church is architecturally significant and unique.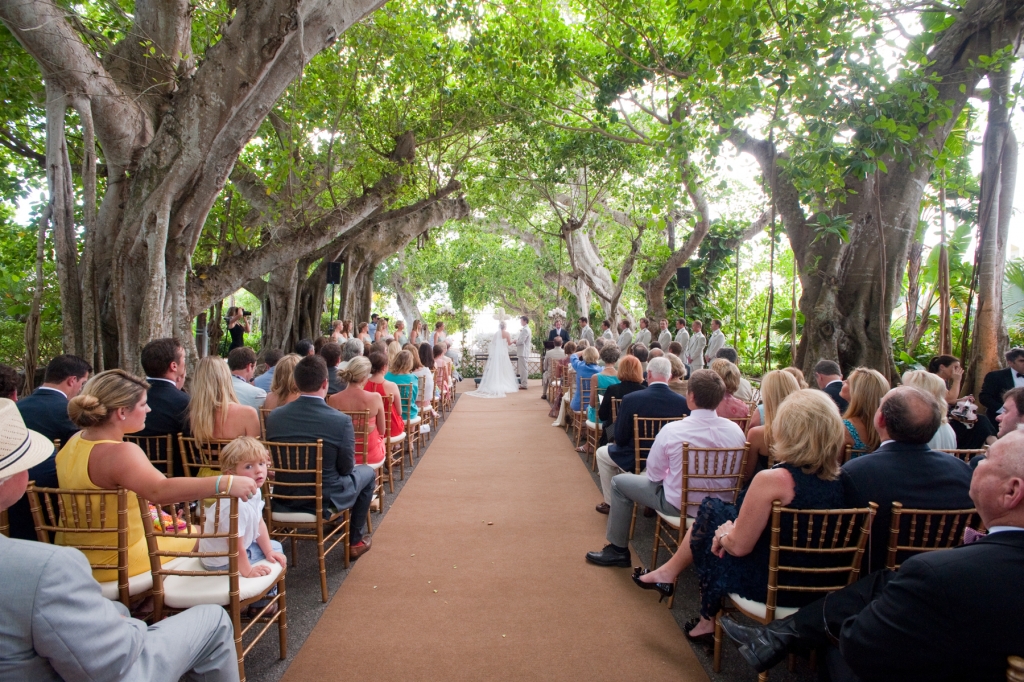 Of course, the island also provides several non-traditional wedding venues as well.  The most unique is Bayan Street, a public street lined on both sides with large and beautiful banyan trees.  The county government will work with your wedding to secure this street for your use.  And don't forget the public beaches for your wedding if you don't mind a little sand between your toes!
Wedding Reception
Depending on number of guests and your budget, there are reception locations to meet any desired experience.  Some of the largest receptions take place at area clubs like the Boca Pass Club or Boca Grande Club.  If staying at the Gasparilla Inn, you might choose the beach club, croque court or even a particular fairway of the Pete Dye Championship Golf Course.
For smaller weddings, you can rent out rooms at area restaurants like The Pink Elephant, Third Street Cafe or Caribbean Room at the Temptation.  The Crowninshield Community House is available for rent as well.  And some homes on the island for rent are also large enough to host the reception too!
Of course there are always logistics involved with any wedding or event, large or small.  And, Boca Grande is not the easiest place to get to, with the closest airports of Sarasota and Fort Myers approximately an hour away.  Also, hotel rooms can be difficult depending on the time of the year.  And seasonal weather should be considered.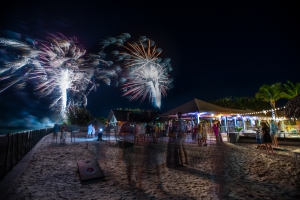 Local Knowledge
"When planning any large event, whether a wedding or large corporate event, local knowledge is often the most critical asset", says Camille Williams a Boca Grande island resident who has managed more than 200 Island weddings and events since 1997.  "Each client has a vision and it often requires a local contact to communicate what can and can't be accomplished and also help maximize the experience. I don't do'Camille' weddings – I help my clients achieve their look using the vendors which I have personally vetted over the last 21 years."
Experience Boca Grande
Regardless of whether you are planning a small wedding or a large destination wedding, a Boca Grande wedding is sure to give everyone an experience they will never forget.  "The great thing about a Boca Grande wedding is that every single one I've shot is unique," added Unrue.  "Depending on what experience you are seeking, Boca Grande always delivers!"
If you are thinking of planning a wedding, corporate event, birthday or other large event on Boca Grande, don't hesitate to drop us an email at Info@ExperienceBocaGrande.com for friendly advice.  We will give you key insight on season, weather, budget, unique experiences, places to stay, guest activities and venues.  #ExperienceBocaGrande