Looking for the perfect active Boca Grande day?  Who says you can't relax, shop, explore and get some exercise at the same time?  This blog will outline a day on Boca Grande for those seeking an "active" or "on the go" lifestyle.  Obviously, you don't have to fit in everything listed, but you can try!
Morning – Perfect Active Boca Grande Day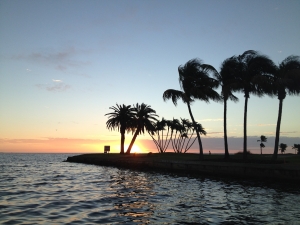 7 a.m. – Whether you bring you own paddle board or rent one, getting out on the Boca Grande bayou or Gulf of Mexico will start your day right.  Check the time for sunrise.  Check the weather to decide your best location to explore.  Then enjoy the amazing sunrise over Charlotte Harbor.
If the weather is not cooperating, catch an early morning "Sunrise Yoga", BodySculpt or Cycle 50 at Banyan Tree Pilates & Yoga.
9 a.m. – Walk or ride a bike downtown to the Inn Bakery, Grapevine or Hudson's Grocery for coffee or light breakfast.  If it's Friday, continue to the Boca Grande Farmer's Market (only open on Fridays) and pick out some fresh local produce, flowers, cheeses or seafood.
Mid-morning – Power Shopping
10:30 a.m. – Spend your pre-lunch hour shopping Downtown.  Boca Grande has several amazing retail stores, including:  The Palm on Park, a Lilly Pulitzer Signature Store with all the latest fashions.  Fresh Produce offers a wide variety of beachwear for women.  Gasparilla Outfitters carries outdoor and travel clothing for men and women.  And hit up Barnichol Hardware store for Yeti cups, beach chairs, sunglasses and tee-shirts.
Lunch:  By now you've worked up a healthy appetite.  Regardless, we will suggest a few light bite opportunities.  The Pink Elephant offers a wide variety of healthy salads and fresh fish.  The Loose Caboose offers healthy wraps, the "caboose" Cobb and smoothies.  Finally, the Third Street Café offers a Messe Plate with hummus and tabbouleh; as well as the "Boca Grande" salad with Gulf shrimp, grapefruit and avocado.
Mid-Afternoon Beach Break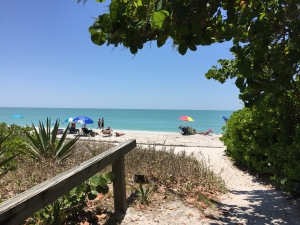 2-4 p.m.  You've earned yourself a break!   A golf cart tour of the island is a great way to relax.  Or you could take a beach chair and umbrella to any number of public beach access points and read a book or nap with the warm Gulf breeze?  Or maybe a visit to the Johann Fust Library where you will simply be amazed with their collection first editions and tranquil courtyard and porch setting to enjoy some periodicals?
4 p.m.  Ready for one last exercise opportunity?  A tennis match is available at the public courts on Wheeler Street.  There is a basketball court at the Boca Grande Community Center.  And if you are lucky, you can also schedule (in advance) a climb to the top of the historic Boca Grande Lighthouse!
Sunset, Dinner and Dessert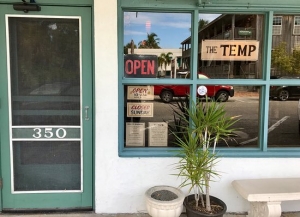 Now you can relax!  Check your sunset time, take a cold refreshment and try to catch the "green flash"!  A dinner reservation at The Temptation is one of the best ways to enjoy a quintessential Boca Grande evening.  Go early for a drink at "The Temp" to recount your amazing day.
The dinner menu offers plenty of healthy choices like a strawberry salad to start, stone crabs when in season and any number of fresh fish options.  Or maybe …just maybe, you should order the fried trio of grouper fingers, shrimp and oysters, followed by the signature coconut cream pie!  Why not?  You've earned it!  After all, you just experienced the perfect active Boca Grande day.
Boca Grande offers so many amazing "things to do".  It all depends on the Boca Grande Experience you are seeking?  Let us offer some tips to #ExperienceBocaGrande, the way Florida used to be!  Drop us an email us at Info@ExperienceBocaGrande.com and we'll be happy to offer more tips for your next visit.